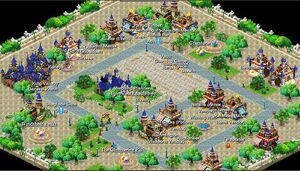 Crystal Saga's Main city, this is where you can open a shop and participate in all kinds of activities!
You can buy many items, sell items too, as well as using the vault to store items and make tons of money.
NPC's
Regular
Event
Shopkeepers
Connected to
Part of
Activities
Ad blocker interference detected!
Wikia is a free-to-use site that makes money from advertising. We have a modified experience for viewers using ad blockers

Wikia is not accessible if you've made further modifications. Remove the custom ad blocker rule(s) and the page will load as expected.