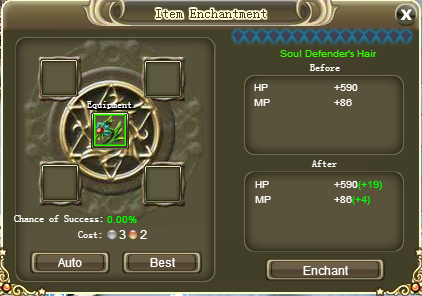 Weapons can be enchanted using Enchantment Crystals or Magic Dust. To enchant armor, weapons, or accessories, open your inventory and click on the "enchant" button on the top-right hand side. Place enchanting material which correspond to the item being enchanted. An example of enchanting material would be Magic Dust. The video below will go over the specifics of enchanting as well.
Video Guide
Coming Soon!
Ad blocker interference detected!
Wikia is a free-to-use site that makes money from advertising. We have a modified experience for viewers using ad blockers

Wikia is not accessible if you've made further modifications. Remove the custom ad blocker rule(s) and the page will load as expected.