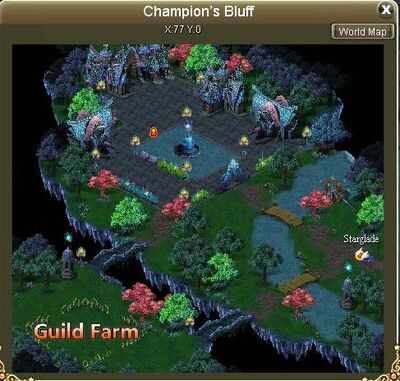 Effects in action: Land Protection
Only members of the Guild in control of this land may attack.
Rules:
Go to the Guild Management Officer in Starglade to Enter the Champion's Bluff.
Don't Summon your Pet and Don't Mount to enter.
When your inside,your PK Mode Changes. Example: When you are in Peace Mode, Your PK Mode Changes into Guild Mode. Changing PvP Modes are Restricted.
Ad blocker interference detected!
Wikia is a free-to-use site that makes money from advertising. We have a modified experience for viewers using ad blockers

Wikia is not accessible if you've made further modifications. Remove the custom ad blocker rule(s) and the page will load as expected.